Foot Pain Chiropractor in

Pottstown

, PA
When you are suffering from foot pain you need a chiropractor in Pottstown, PA to help you get back up and walking again. Here at TriCounty Chiropractic and Rehabilitation our chiropractor Dr. Christine Treacy is a premier provider of all-natural foot pain relief in the surrounding area. Discover more information related to chiropractic care for foot pain prior to your appointment.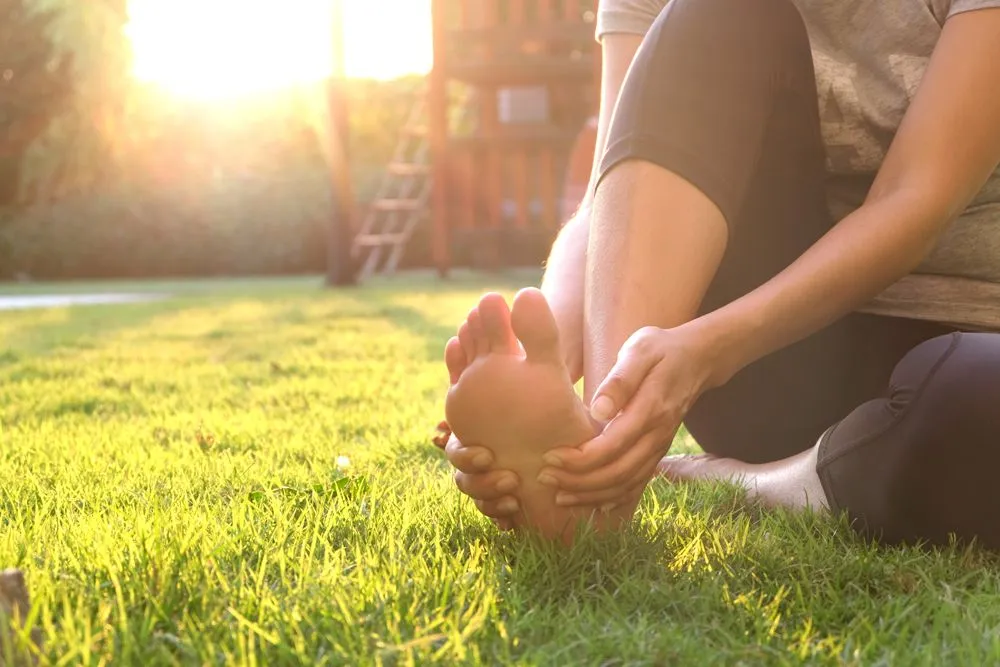 Common Types of Foot Pain
The most common type of foot pain we treat is plantar fasciitis. This excruciating type of foot pain develops along the underside of the foot. Fortunately, plantar fasciitis can be effectively treated using chiropractic care. Other types of foot pain we treat here at Tri-County Chiropractic and Rehabilitation include swollen feet, sprained ankles, and bursitis. We also work with patients who have foot pain resulting from sports injuries, work injuries, or repetitive use.
Chiropractic Care for Foot Pain
When you visit our chiropractic doctor for foot pain treatment we begin with a consultation and physical exam to identify the source of the pain. From there we provide a customized treatment program that includes treatment for joints, muscles, and extremities.
A chiropractic adjustment can realign the musculoskeletal system all the way to your toes. This aids in reducing inflammation, which is the primary cause of foot pain in most cases. We also offer other pain management techniques including Kinesio taping and laser therapy as needed. Our goal is to treat your immediate foot pain while also helping to prevent future pain.
Reasons to Choose Chiropractic Care
If you want to treat your foot pain without the use of drugs or surgery, then professional chiropractic care at Tri-County Chiropractic and Rehabilitation is an optimal choice. We work with patients of all ages to improve the functionality of the feet including the joints, muscles, soft tissue, and bones. Whether you have tried everything to eliminate your foot pain, or you are simply ready for a more natural treatment option, let us assist you today.
Find a Foot Pain Chiropractor in

Pottstown

, PA
Here at TriCounty Chiropractic and Rehabilitation, we provide foot pain relief using chiropractic care for Pottstown, PA. In addition, our chiropractic doctors also treat patients in Douglassville, Stowe, Spring City, North Coventry, South Coventry, Limerick, Royersford, Collegeville, and Sanatoga. To begin your all-natural treatment today, contact our office at 610-327-8090 for an appointment.
Ask about our current specials!